Lawrence Framme, III
Senior Counsel (Retired)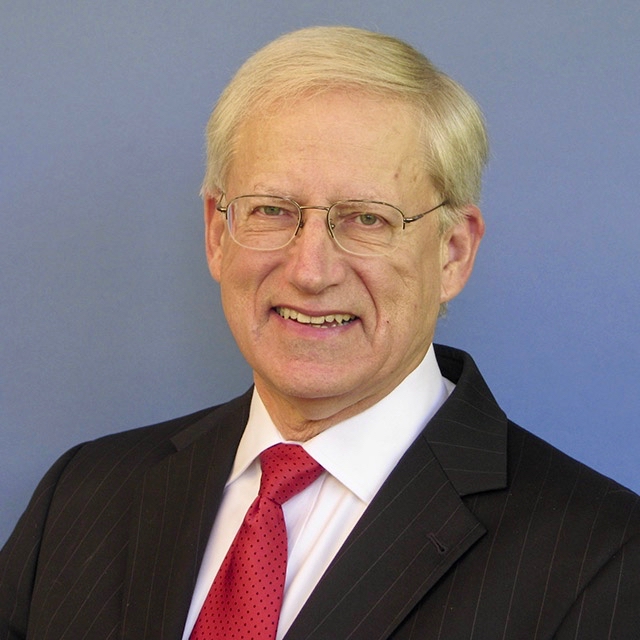 Education
Washington & Lee University School of Law, cum laude, J.D., 1974
Centre College of Kentucky, Government and Economics, B.A., 1971
Areas of Practice
General Law
Lawrence Framme, III
Senior Counsel (Retired)
Lawrence H. Framme, III graduated cum laude from the Law School of Washington & Lee University in 1974 and is admitted to the bars of the Supreme Court of Virginia, United States Court of Appeals for the Fourth Circuit, United States District Courts for the Eastern and Western Districts of Virginia and the United States Bankruptcy Court for the Eastern District of Virginia. He began his practice in one of the Southeast's largest law firms and later formed his own law firms and served in the Virginia Governor's Cabinet. He formed Framme Law Firm in 1995 and has proudly served members of LegalShield since 1997. Effective January 1, 2018, Framme Law Firm merged with Weinstock, Friedman & Friedman. The new firm is known as Friedman, Framme & Thrush, P.A. Friedman, Framme & Thrush will continue the tradition of providing affordable high quality legal service along with the personal attention our clients deserve.
Mr. Framme is AV rated by Martindale Hubbell and has appeared in Virginia Superlawyers. Mr. Framme's practice has included a wide range of civil litigation, counseling and business formation. He served for nearly three years as Secretary of Economic Development in the cabinet of the Virginia Governor and in that position was responsible to the governor for fifteen state agencies and authorities, including the Virginia Port Authority and the Departments of Economic Development, Agriculture, Labor and Industry, Housing and Community Development and other agencies related to business formation and growth in Virginia. He has appeared and argued appellate cases before the United States Court of Appeals for the Fourth Circuit, the Virginia Supreme Court and the Virginia Court of Appeals. Mr. Framme's legal career encompasses multi-week trials, including a six-week long civil business fraud trial.
Mr. Framme has served on the boards of a number of educational, charitable and non-profit organizations including the Board of Visitors of Virginia Commonwealth University, Chairman of the Board of the Virginia Community College System, the boards of the Virginia BioTechnology Park, VCU Intellectual Property Foundation and the Virginia Tech Bioinformatics Center. He has also served on the Board of the Richmond Metropolitan YMCA and as chairman of the Board of the Downtown Richmond YMCA. Mr. Framme lead the Virginians for Progress Foundation which organized and raised the funds to successfully conduct the statewide campaign in favor of the referendum vote on the then-largest Virginia general obligation bond issue for higher education, parks and mental health. He has twice served as Chair of the Democratic Party of Virginia.
He is a graduate of the Leadership Metro Richmond program and in 1992 received LMR's Outstanding Alumni Award and has been published in Best of Trial, a publication of the Association of Trial Lawyers of America.